Om Radio Kommunist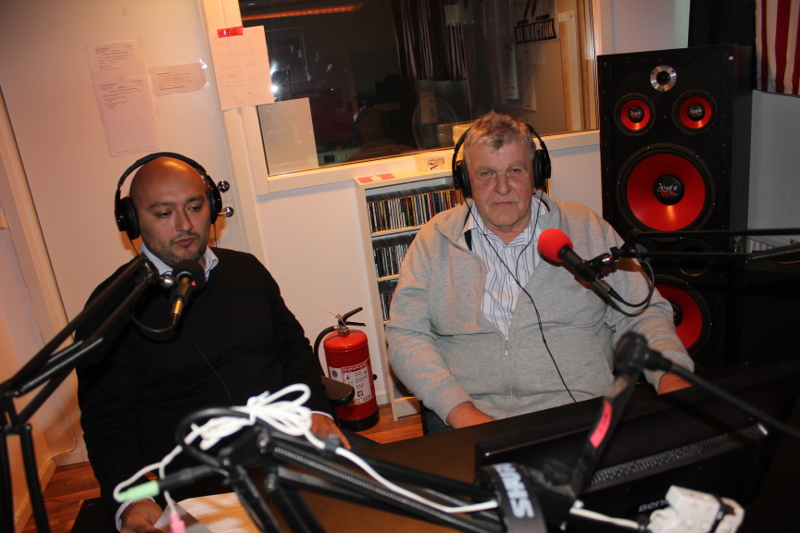 Radio Kommunist sänds en gång i veckan av Sveriges Kommunistiska Parti via Burlöv-Lomma Närradioförening. Programledarna Jan Jönsson och Victor Diaz De Filippi sänder varje fredag mellan 18.00-19.00. Sändningarna sker på 92,0 MHz samt ut på internet och vi når hela sydvästra Skåne via radiovågor och hela världen via radio92.se. Det går även bra att ringa in direkt till studion på fredagskvällarna för att diskutera dagsaktuell politik på telefonnummer 040-6928384.
Programmen har varierande innehåll, vi presenterar kommunisternas politik såväl den långsiktiga kampen för socialism som kampen mot nyliberalismens härjningar både lokalt, nationellt och internationellt. Internationell solidaritet och proletär internationalism blir också något av ett bärande tema i Radio Kommunist liksom kampen för en folkomröstning om EU-författningen. Temaprogram om kampen mot nazism, kapitalets mest terroristiska diktatur, ungdomen och skolan, Världsungdomsfestivalen med mera kommer ni kunna höra. Vi kommer även att bjuda in andra progressiva krafter att medverka vid programmen.
English:
Radio Kommunist is a weekly radio program broadcast in southern Sweden by the Communist Party of Sweden (SKP) and the Communist Youth of Sweden (SKU).
The program presents the views and policies of SKP in relation to the long-term struggle for socialism as well as the current battle against neo-liberalism at the local, national and international levels.
Solidarity with the world-wide proletarian movement is a recurring theme of the broadcasts. The weekly broadcast often deals with specific Swedish issues such as education, unemployment, housing and the fight against neo-Nazism, as well as international issues such as imperialism and capitalist dictatorship.
Representatives of progressive organizations are invited to participate, and listeners are encouraged to participate as well by telephone during the broadcasts.
Back to Top